Professional Women deserve to have a place in the fashion scene. Coats, Tux, and blazers are in for all-time fashion trends to come. This concept is all about wrapping and dressing up elegantly without showing a lot of skin. As a closet staple, coats and blazers should always be stylish making it versatile and completely able to be paired up with other clothing pieces and undergarments. This generation of fashion is more inclined to the oversized aspects of clothing, and blazers and coats are truly useful, especially during Fall this is why these pieces are greatly innovated and styled.
To maximize and optimize the concept of femme fatale, these trends in fashion showcase the possibility of elegance in sporty activities like equestrian, golf, tennis, horseback-riding, and even gun firing. The fashion scene generally promotes the chic versions of single-breasted jackets, slim trousers, and knee-high boots.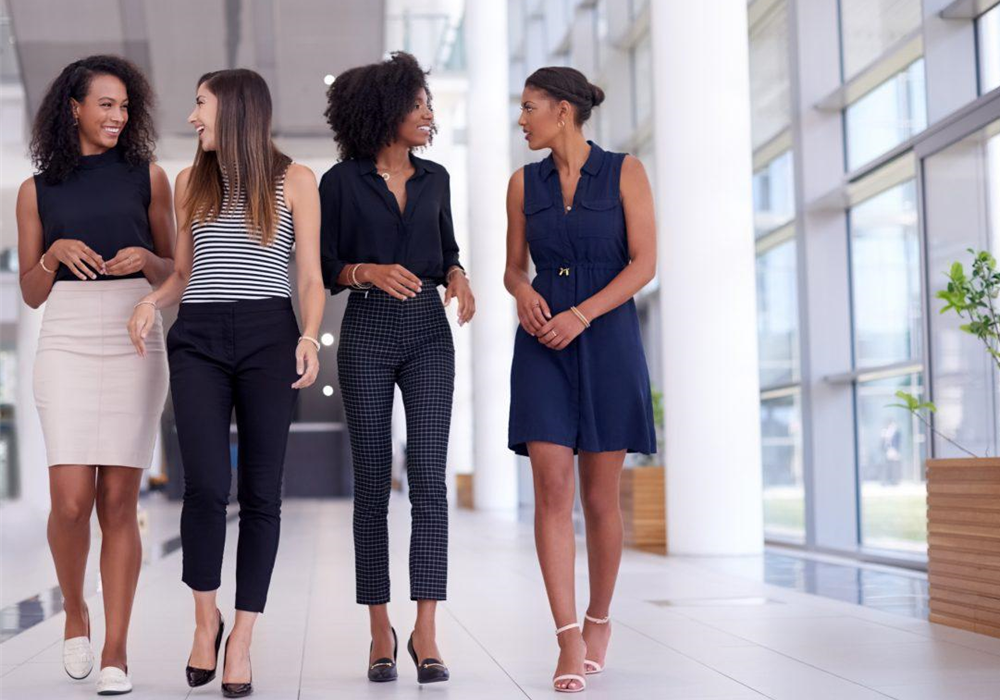 These may be baggy pieces but can definitely look sexy and sultry. Beyond the baggy and oversized silhouettes mentioned in the last 9 fashion trends above, there is something that is different from it. But the concept of wrapping up and dressing up elegantly without showing too much is still applied with the long and flowy trends such as maxi-dresses, turtlenecks, and long-sleeve designs. Professional Women's fashion must have always been brought alive in the fashion scene.
These fashion pieces will truly entice you to feel cozy under the chic and elegant layers that will truly give a warming mood. Currently, these styles are more inclined to the concepts of "more is more" ideology. Contemporary minimalism is gradually going out of the scene which makes the fashion trend more semi-embellished and adorned. Some fashion designs displayed on the runways displayed a little peek from the fashion themes of the 2000s partly showing some playful but rebellious characteristics and appeals.