Summer is just around the corner, and that means getting rid of your winter coats and jackets. But summer also means lots of fun activities with friends and family, so we want to make sure you have all the summer essentials! You don't want to be stuck in a store without something essential or not see anything that catches your eye.
Let us help you with these must-haves for Summer:
1) A swimsuit:
Where would you be without your swimsuit? It's a must-have for almost any beach day, pool party, or even for simply going to cool off on hot days! Find the perfect suit this season by browsing through different styles and brands. You will be sure to find the perfect one for you!
2) Sandals:
Sandals are another essential for the summer season. They can be great for running errands, going on a walk with your friends, or just to wear throughout the day! The best part is that there are so many different styles and brands to choose from! From leather sandals to plastic sandals, find the right pair for you!
3) A Hat:
Hats and visors are not just meant to be worn during golf or other sporting events. They can also be worn as an accessory during summer time. Hats and visors provide shade while allowing your head to breathe during those hot days in summer time. Go out and find your favorite hat, visor, or cap today!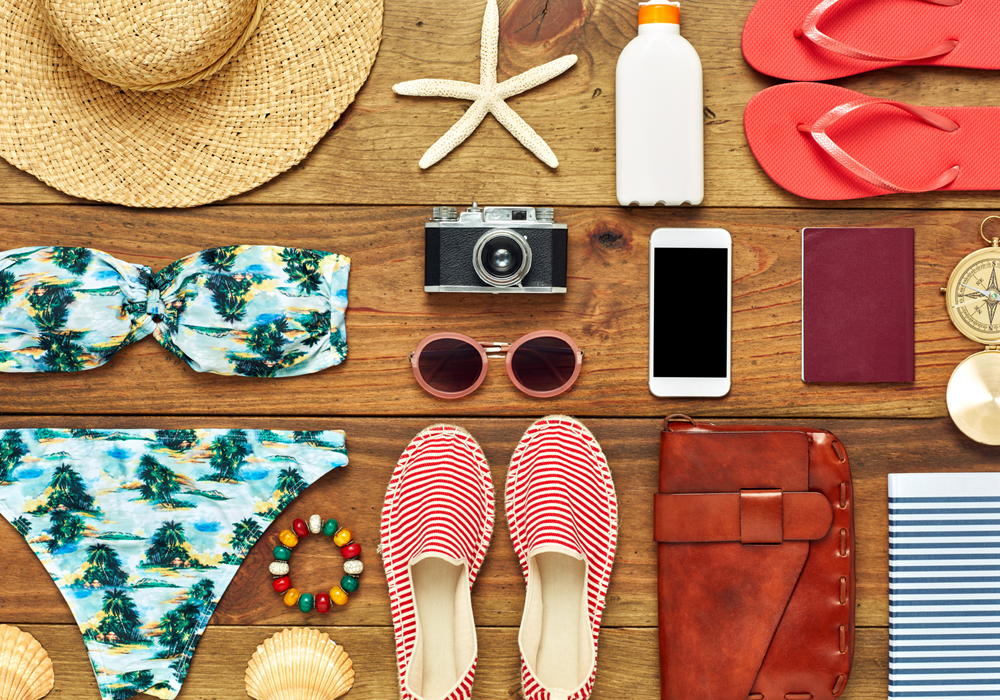 4) A Tote:
What do you bring all of your stuff in during the summer time? A tote is a great way to bring all these things, or any items that you need during the day. Totes come in many different colors and different styles. They can be great for going on a beach trip with friends or just for everyday wear! Find your perfect bag this season by browsing through our selection of totes!
5) Sunscreen:
Sunscreen is another essential for summertime. Not only does sunscreen protect you from those harmful UV rays, but it also protects against skin cancer. It is important to have sunscreen on you, so be sure to buy some this summer!
6) Sunglasses:
Sunglasses are also a must-have for the summer season. You can use them to look cool and to protect your eyes from UV rays. Be sure that you get the right pair of sunglasses that fit you best as well as ones that look great!
Conclusion:
Summer is coming up soon, so make sure to have all of these must-haves on hand to make your summer vacation that much better! Be sure to bring your friends and family along too because these summer essentials will really help you in the heat!